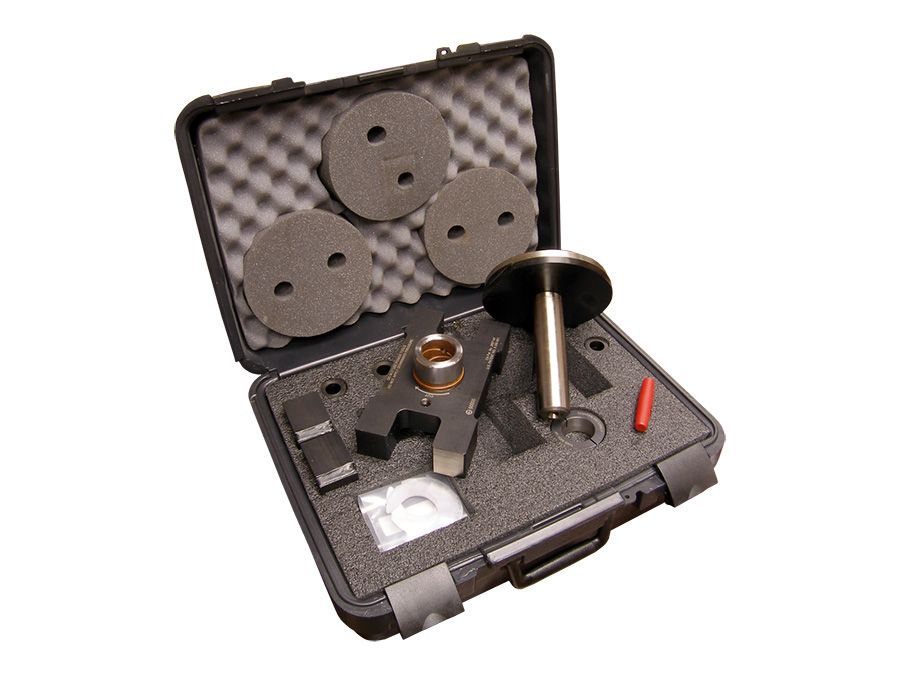 KL50000 Counter Bore Reconditioning Tool
KL50000 Counter Bore Re-Conditioning Tool
The K-Line 50000 is used to resurface the seat to inlay a shim.
No special bases required.
The procedure can be performed with the engine in or out of the chassis.
Does not require the operator to apply any downward force. Spring Plungers located in the Base Assembly apply all the downward pressure that the tool requires.
No power tools required. Tool rotation is done by hand only.
Set the tool one time and resurface all counter bores for the entire engine block.
Kit Includes:
1x KL50001A 

Base Assembly

1x KL50008 Bolt Standoffs
1x KL50000-2 Stop Collar
1x KL50000-6 T-Handle Allen Wrench
3x KL50000-8 Foam Plugs for Cutter
1x KL50009 Spacer
4x AT50000-12

 

Shim Set
Cutter Assemblies sold separately for the following Engines:
KL50001 International/Navistar DT466, DT530, DT570, & HT570 
KL50003 

 

Detroit Diesel Series 60
KL50004 CAT 3400 Series, C-15, C-16, C-18, C-27, C-32 and Navistar 15 L
KL50005 Cummins ISX 150mm
KL50006 CUMMINS NT/NH, N14 
KL50007 

 

International/Navistar MAXXFORCE 11L/13L BIG BORE 
KL50011 CAT C-10, C-11, C-12, C-13 
KL50012 CAT 3306 
KL50013 

Cummins ISX 152mm