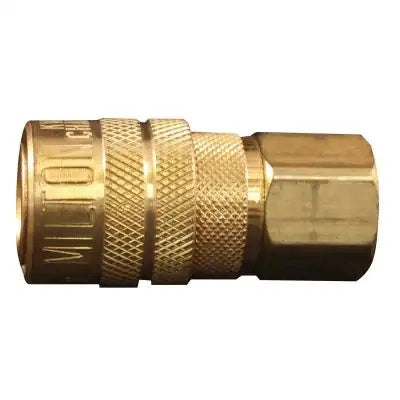 ColorFit Couplrs, M-style Red, 1/4" MNPT
KWIK-CHANGE®: Interchangeable/compatible with most manufacturers. Compliant with military specification MIL-C-4109.
DISTINGUISH: Between air lines by color (ie: high vs. low pressure, lubricated vs. non-lubricated).
EASY MATCH COLOR FITTINGS: Red to Red, couplers to plugs. Simply push to connect.
DURABLE: Scratch-resistant steel sleeve design wears better vs. competitor aluminum sleeve designs.
INCLUDES: Displayable bulk pack box of ten M-Style Male 1/4" NPT pneumatic air couplers.